You can easily create a QR Code using the following steps. You will need to use a desktop/laptop and Google Chrome.
Open Google Chrome and go to the Mobile Splash page for your app. We provide this page to make it easy for you to promote your app on all platforms. If someone visits this URL from their phone, they will automatically be redirected to Google Play or the App Store based on their phone type.

The URL of your Mobile Splash page is https://www.bvmobileapps.com/user/<USERNAME_GOES_HERE>. Where <USERNAME_GOES_HERE> is your username with BV Mobile Apps. For instance, it should look like this https://www.bvmobileapps.com/user/wrfg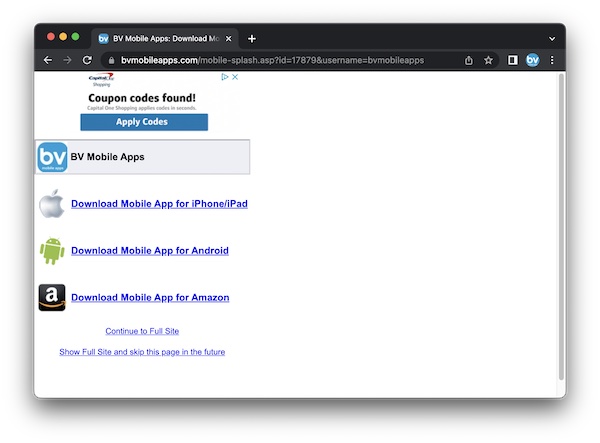 Click the Share button and select Create QR Code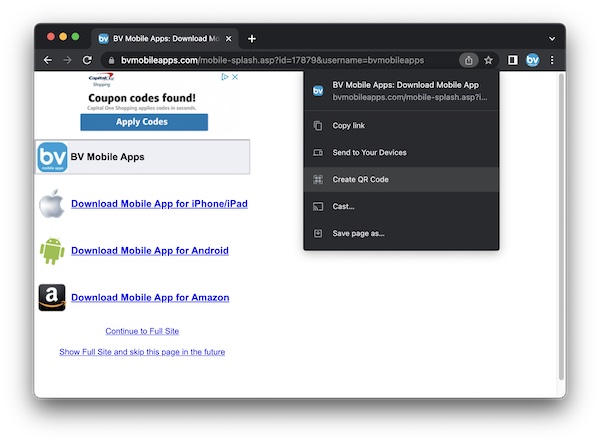 Download your QR Code and use it wherever you want people to download your app!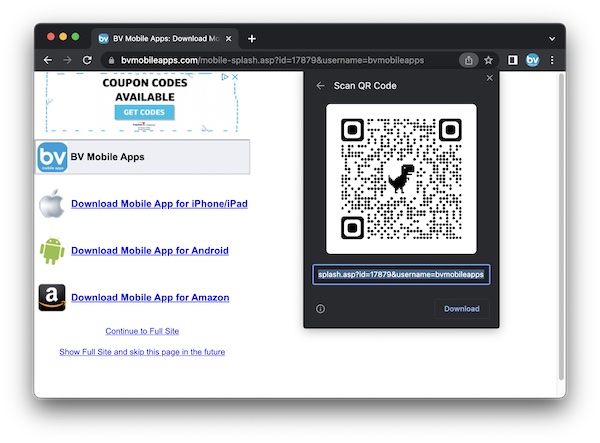 Related Questions
Have more questions?
We can help you by phone or email.
Contact Us