I have the Platinum service, but I don't see where I can accept Song Requests. How do I use that feature?
In order to show the Request link in your app, you must set it up first. The app needs to know if you want to make it free or not. You also need to specify when you want it to appear.
Instructions:
• Download the BV app:
https://bvmobileapps.com/apps
• Login to your BV account
• Go to the
Requests
tab
• Click the
(+) button
to add a new Event/Station
• Enter the information about that Event/Station
• Click
Save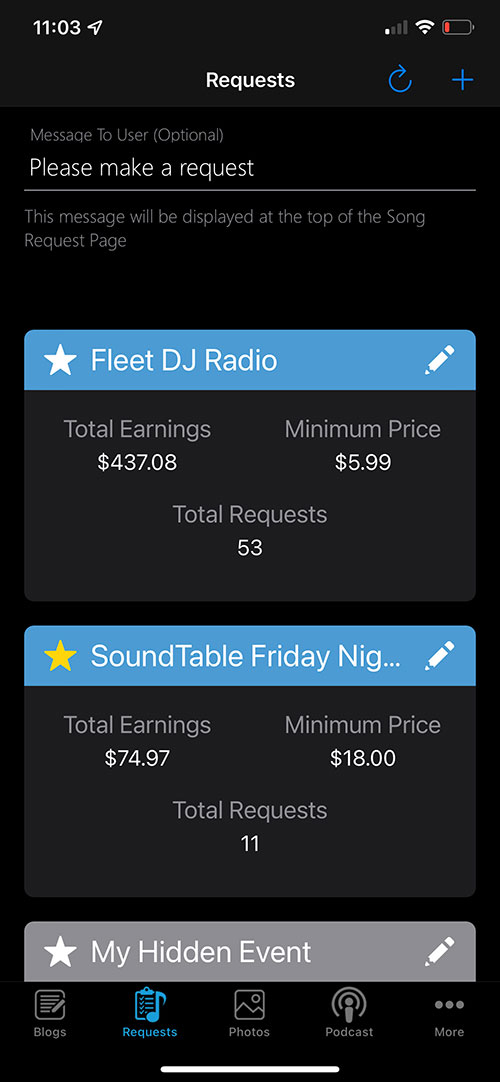 Related Questions
Have more questions?
We can help you by phone or email.
Contact Us