Google needs you to declare the information that is collected and shared in your app. Although you don't collect any personal information from your users, your app still uses the Device ID to provide you with Analytics. This helps to tell you what pages your users go to the most and it helps us with crash reports in case there are any issues. You must disclosure this information to Google.
Please follow these steps to correctly complete the Data Safety form
1. Go to your Google Developer Console to see your apps:
https://play.google.com/console/u/0/developers/app-list
2. Click on your App in the list
3. Scroll to the bottom of the Menu on the left and click on
App content
4. Scroll to the
Data Safety
section on the right and click
Manage
5. Go through all of the prompts and click
Next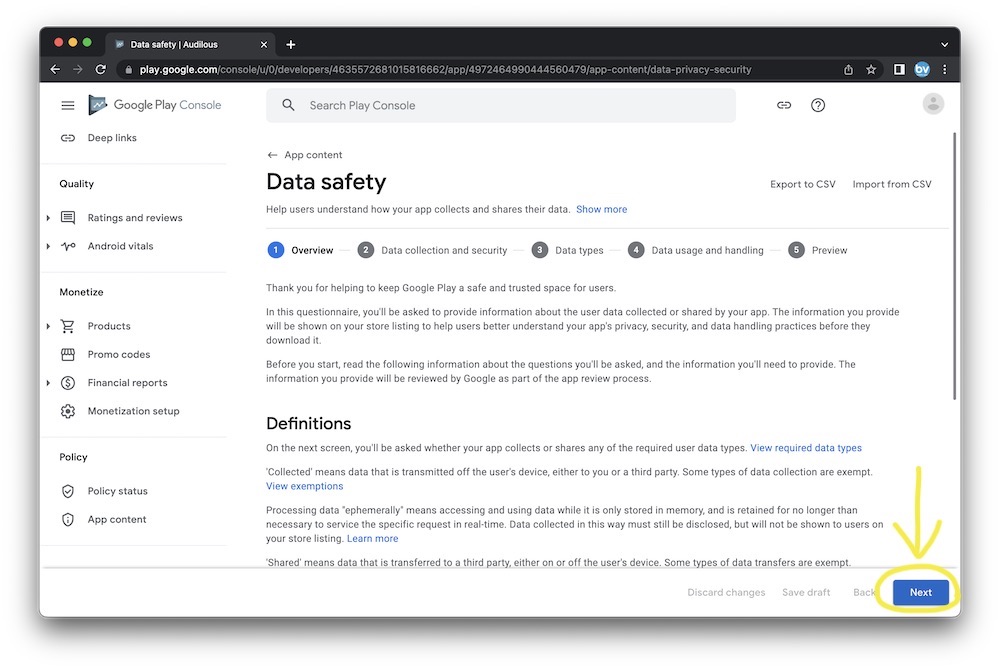 6. Select the following values on the Data collection and security screen.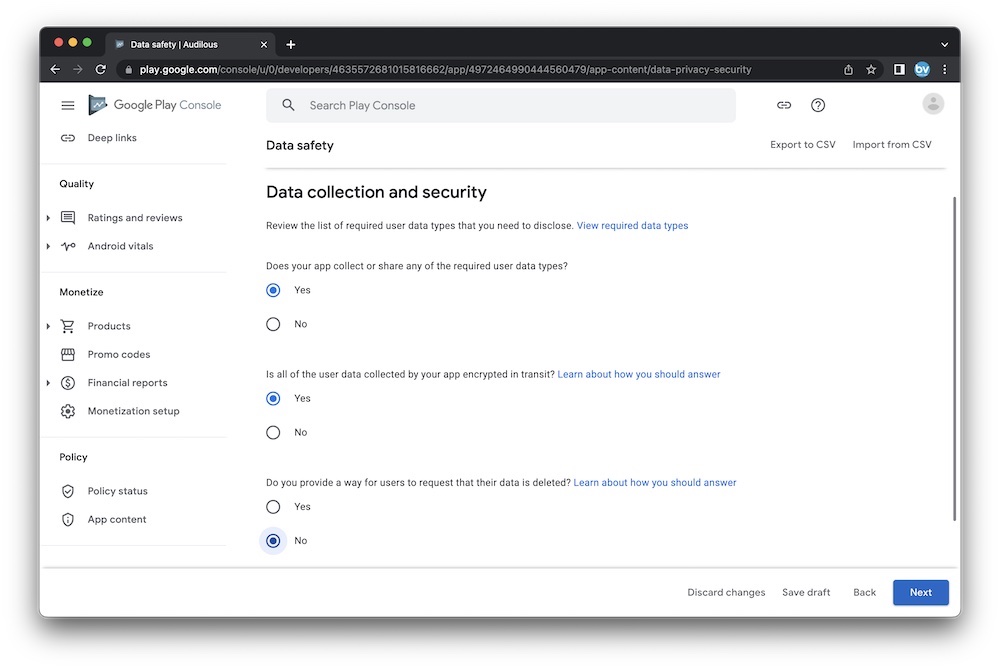 7. Scroll to the bottom and select
Device or other IDs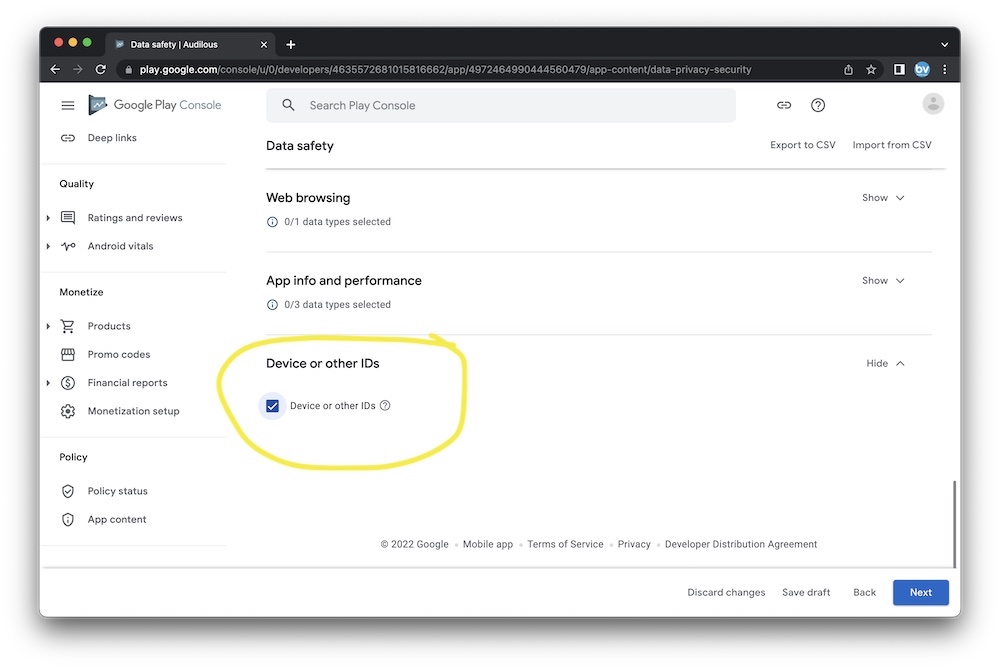 8. Click the arrow at the end of the row.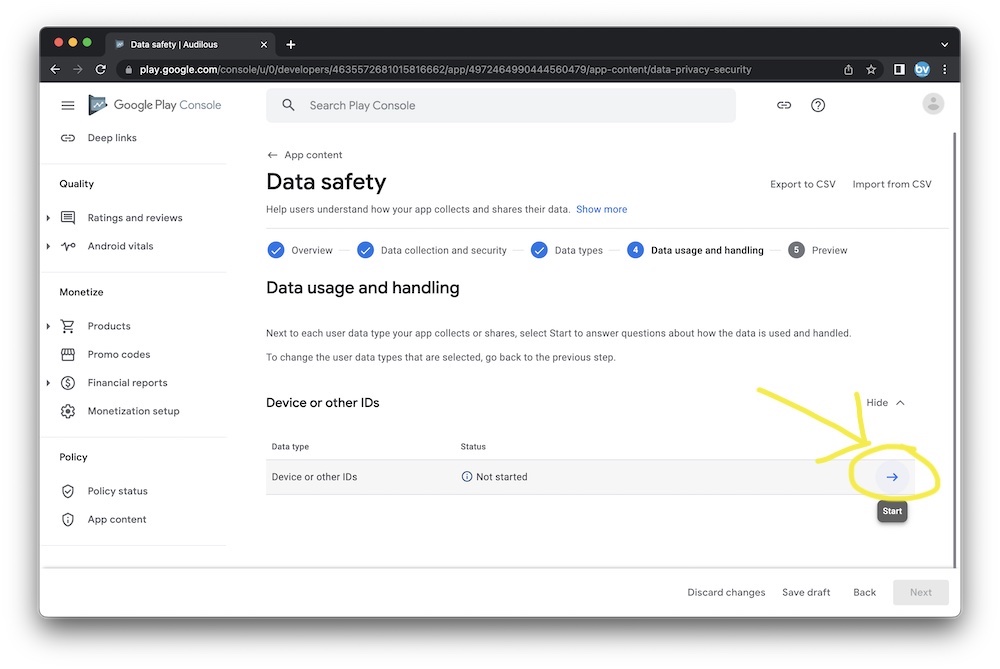 9. Select the following values on the
Device or other IDs
screen and Save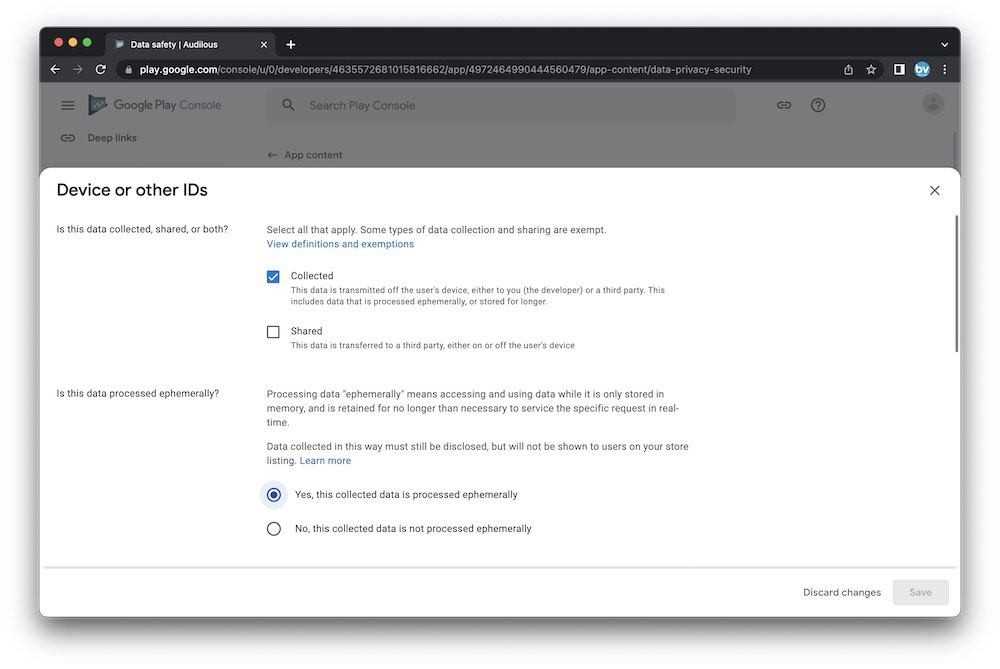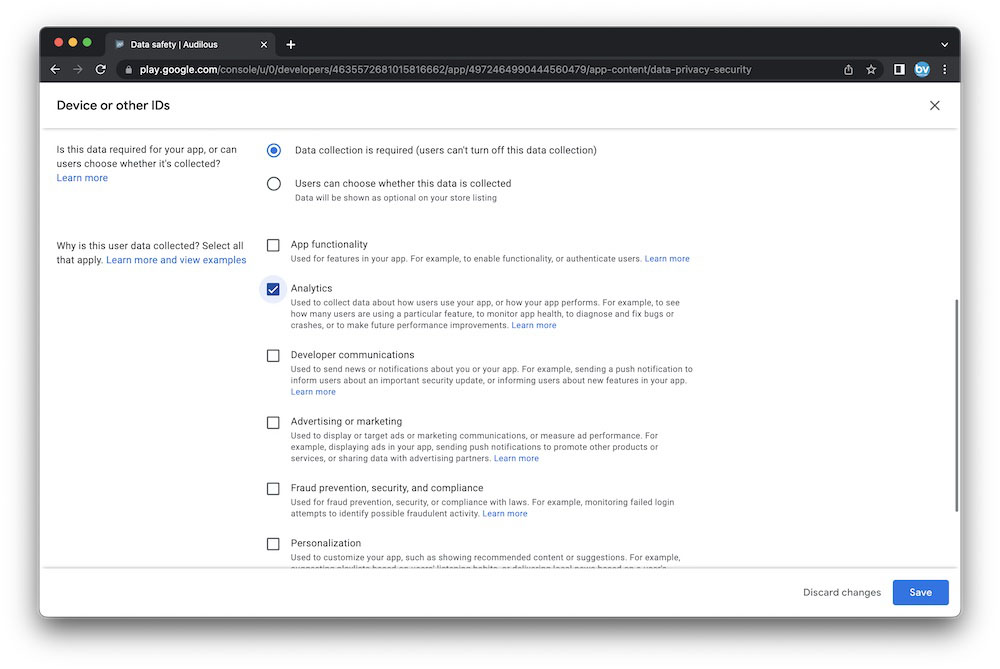 10. Click Submit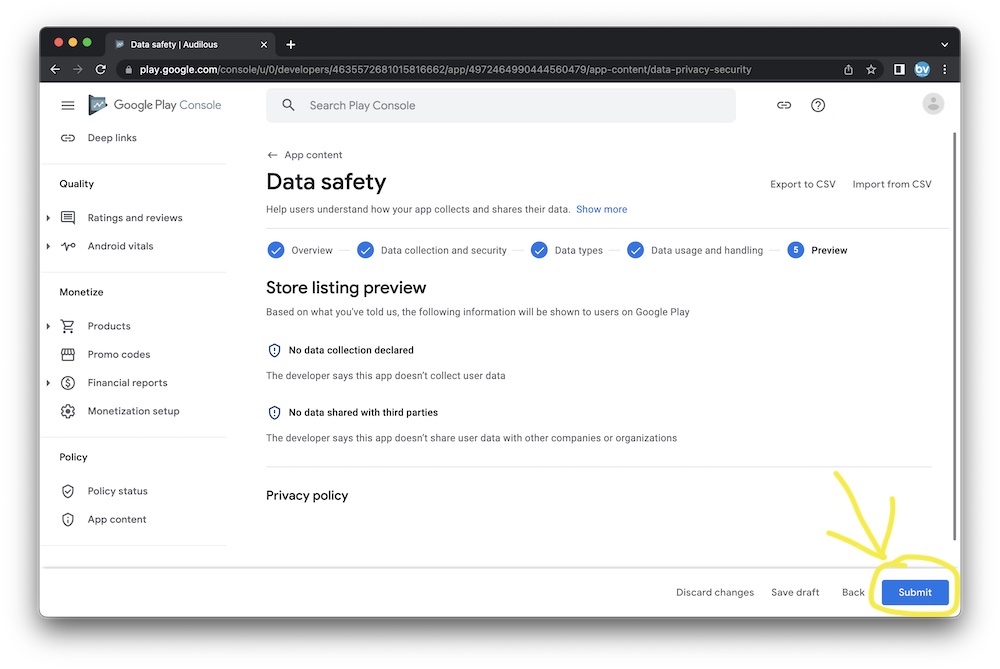 We can help you by phone or email.