How Do I Create My Apple Developer Account?
To create your Apple Developer Account, go to the following URL and click Start Your Enrollment:
https://developer.apple.com/programs/enroll/
If you have your own business, it's best that you signup as an Organization because that will make the review process easier for you down the road.
If you have a Non-Profit, Apple will waive your fee. For more information:
https://www.bvmobileapps.com/support/discounts-available-for-non-profits
Once Apple has processed your Enrollment, here are the instructions to send us an invitation to your account:
https://www.bvmobileapps.com/support/how-do-i-send-invitation-from-my-apple-developer-account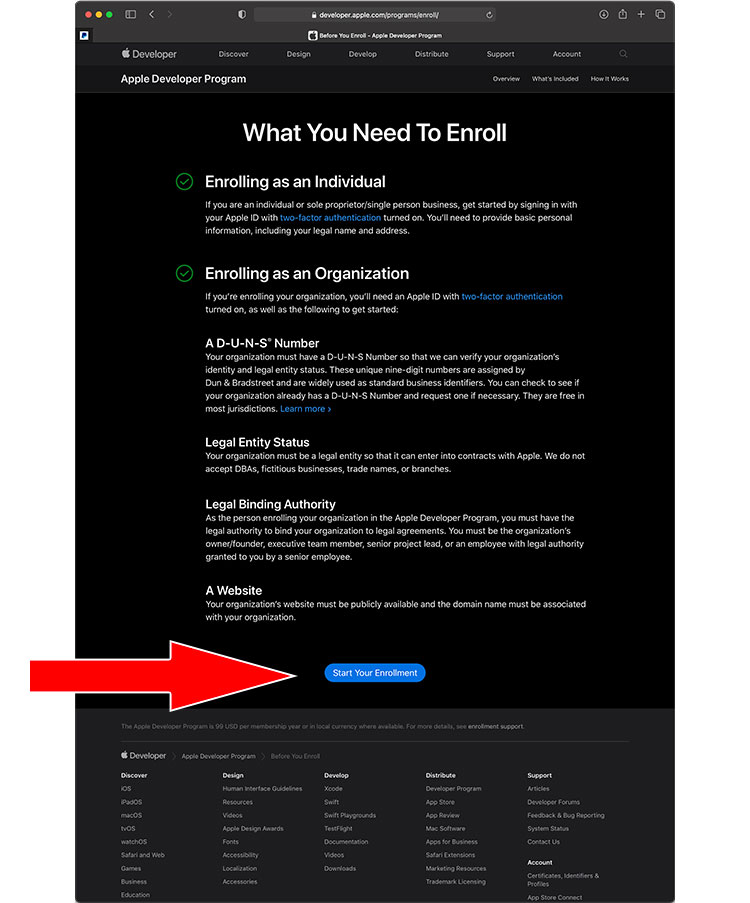 Related Questions
Have more questions?
We can help you by phone or email.
Contact Us