How Do I Create My Google Developer Account?
To create your Google Developer Account, go to the following URL and make sure login with the account that you want to associate with your app:
https://play.google.com/console/signup
If you have your own business, it's best that you signup as an Organization because that will make the review process easier for you down the road.
After you signup, you have to send us an invitation to that account so we have access to submit your app.
Follow these instructions to send us the invitation: https://www.bvmobileapps.com/support/send-invitation-to-my-google-developer-account/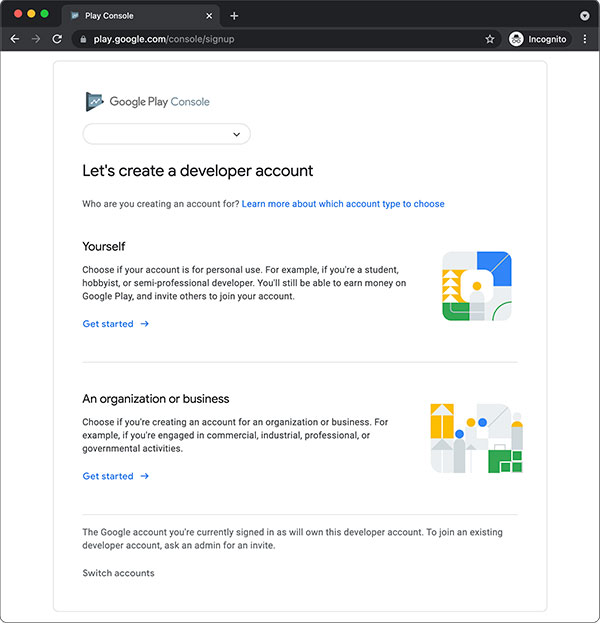 Related Questions
Have more questions?
We can help you by phone or email.
Contact Us