Individuals and businesses who you know need a mobile app. Perhaps someone mentioned their interest in having a mobile app; or perhaps you know a mobile app will take their business to the next level and they need it.
Great question! We've found that our apps work well for those in the following professions:
To view a listing of the apps we've created by category,
Visit the BV Mobile Apps Marketplace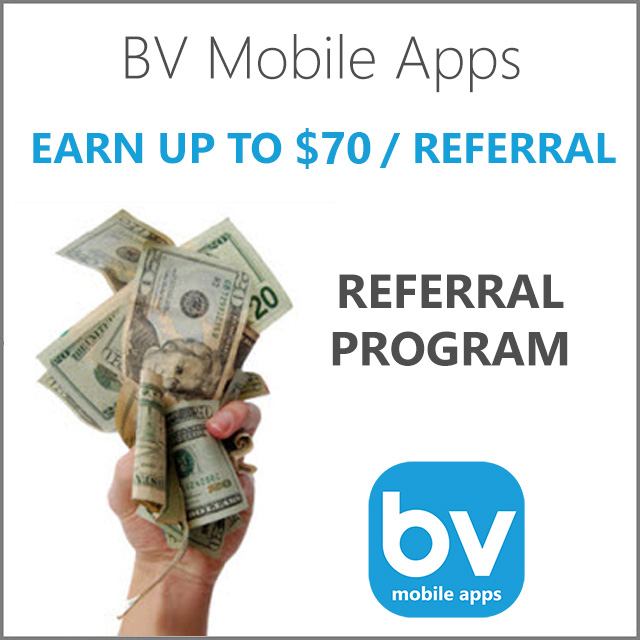 First, you
MUST
have a Paypal account! This is how you will receive your compensation. If you don't have one yet, sign up at
Paypal.com
Next, you refer clients who sign up for a mobile app.
Finally, provided your referral remains a client for at least 60 days, you'll be compensated within 10 business days based on the service that they selected:
$60 (Platinum Service)
$40 (Gold Service)
$30 (Silver Service)
Your referral signs up Nov 17th. Your referral is still a client on Jan 17th.
You'll receive your referral compensation by Jan 30th.
So the next question is...
WHO CAN YOU REFER???
If interested in the BV Mobile Apps Referral Program, please login to your BV account and apply today!